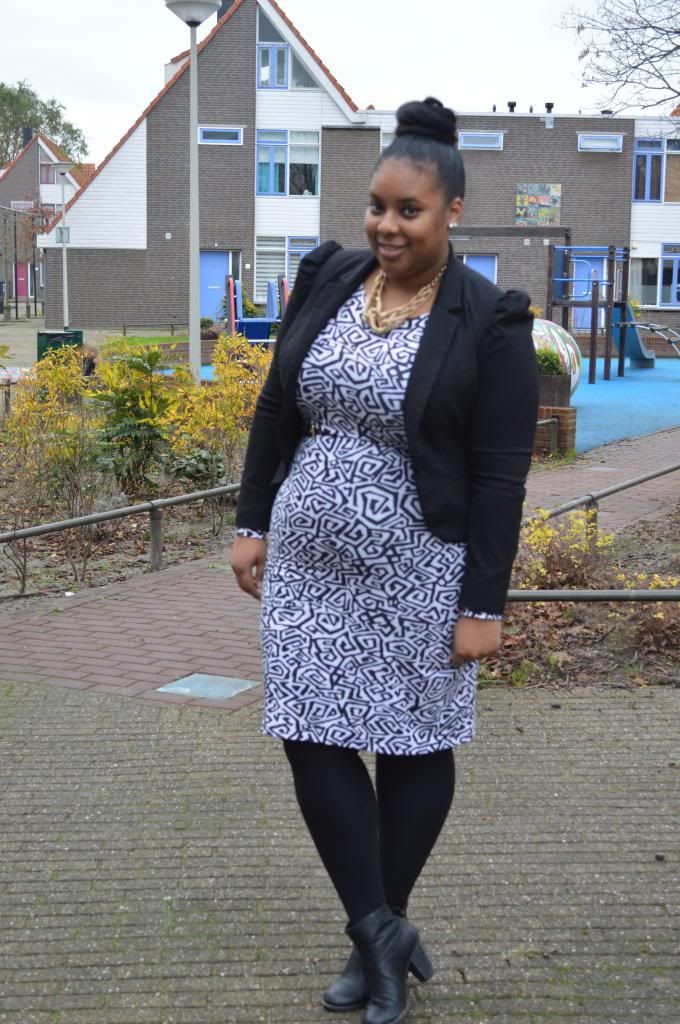 The last Tuesday of November concludes my final "Work vs Play" post, it's last but certainly not least! This time on "patterns and prints". The work look is a classic black and white, and who said you can't wear body con dresses to work?! Just dress it down by adding a blazer and keep the heels a little "subtle" :)
The play look features another great find, this gorgeous skater skirt. It has some gold like stitching into it, which really compliments the skirt. As my father is Javanese (but born and raised in Surinam), this skirt gave him some kind off "Indonesian" feel, which I also love. Another plus: it has pockets! Yay for pockets!
I hope you liked this month's theme. If you have any requests or ideas that you would like me to feature, please don't hesitate to contact me!
xoxo