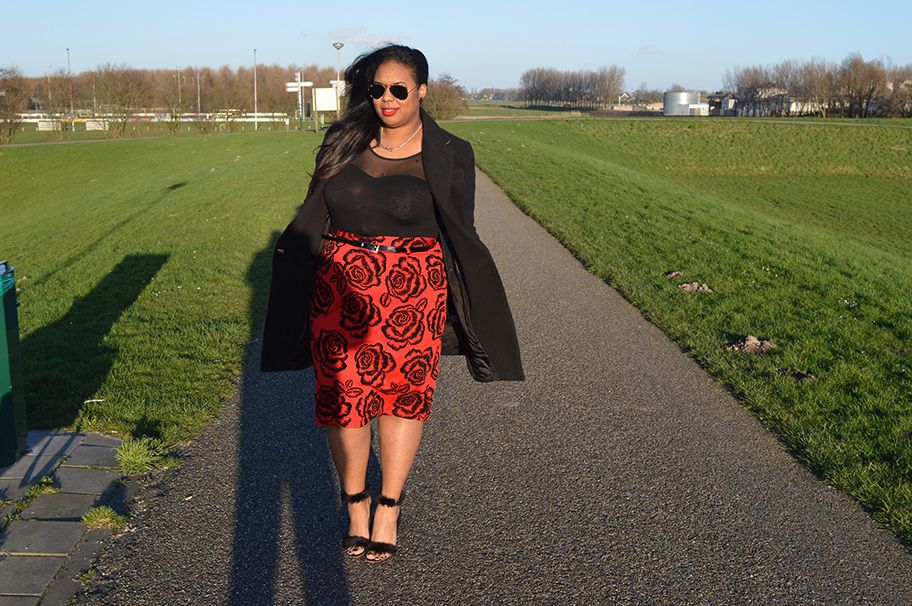 Time for an outfit post again! Today's weather was so lovely, as you can see in the photos, lots of sunshine and a clear blue sky.
I know the US is having a hard time in dealing with snow storms and awful winter cold, and for some reason, winter decided
to stay away from the Netherlands this time. With average temparatures of 7
°C
- 12
°C (44
°F
- 54
°F)
, I'm not complaining!
I did not post a Valentine's Day outfit, but let's just say, this outfit was kinda inspired by it. Red, roses and my new favorite shoes!