The peplum style can also come in the shape of a cute minty blazer :)
I mentioned last week that we had a couple of hot weather days. I think it was to say goodbye to Summer, because Fall has officially started! It's raining almost non stop so I was lucky we had a short break from that yesterday after work, so I could snap these pictures real quick. In contrast to a lot of fashionlovers, Fall is NOT my favorite season! I do love warm colors that Fall brings, such as orange, burgundy and brown tones but the constant rain and harsh wind... No thanks! I love Summer and Spring best.
What's your favorite season?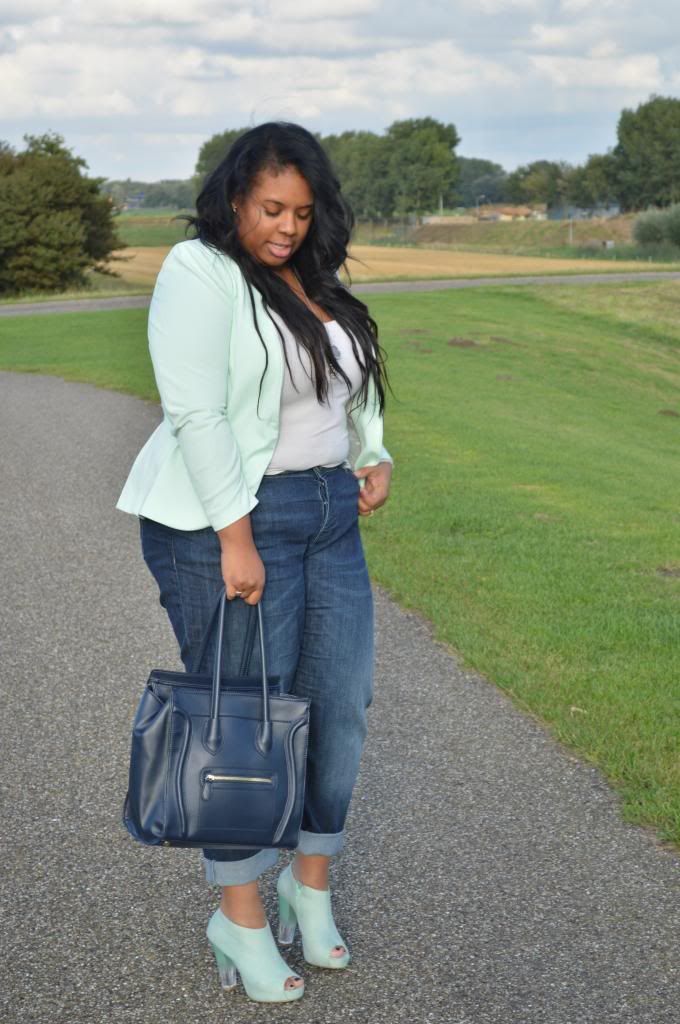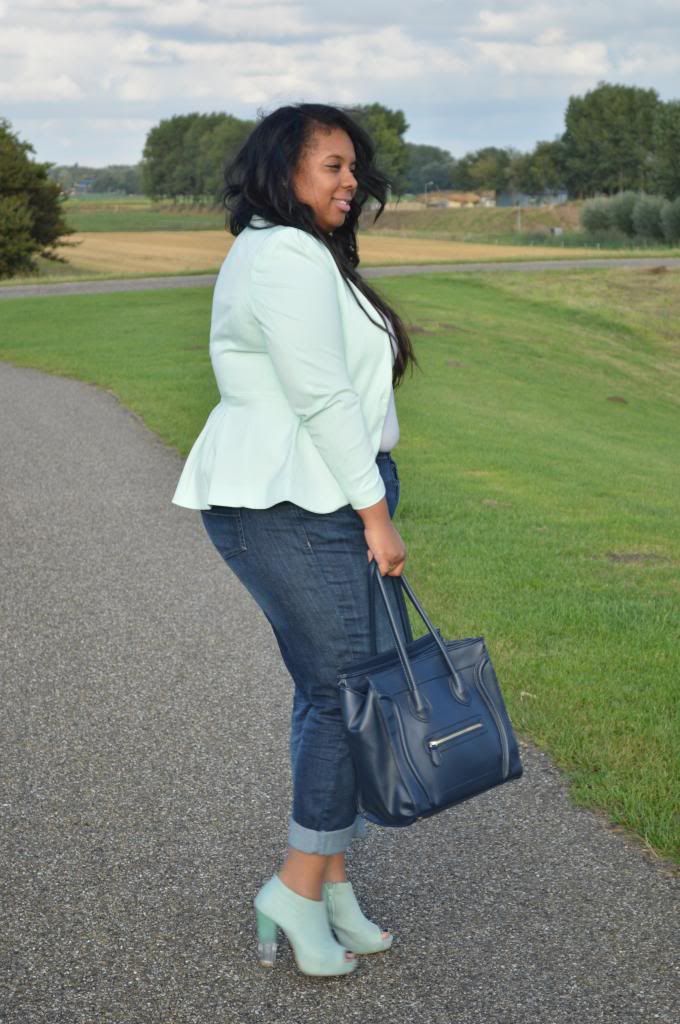 Blazer - H&M||Boyfriend Jeans - Asos Curve||Shoes - New Look||Bag - Jencha (Dutch)